Batam is a city located in the Riau Islands Province. If you visit Indonesia, there's nothing wrong if you stop by Batam first. The city, which Singapore and the Malacca Strait surround and has quite developed.
If you intend to explore Batam City, maybe you need to know some of the following Batam specialties. This typical Batam culinary is no less delicious with various other culinary delights in Indonesia. What are those?
Gong Gong
Gong-gong is a kind of sea snail that is processed by boiling or sautéing with special spices. Maybe you can find this food menu in various seafood restaurants in Indonesia, but in Batam, gong-gong is a culinary icon found easily in all seafood restaurants there.
You can enjoy gong-gong for snacks while relaxing with family or friends. A portion of gongs can be sold for IDR. 25-50 thousand. Relatively cheap for a dish that is so delicious.
Grilled Frame (Bingka Bakar)
Bingka Bakar is a cake that comes from the Malay Kingdoms. However, this cake is a typical Batam food and is widely sold in the city. Almost every tourist who comes to Batam is always looking for this cake. In general, Bingka Bakar is also often used as a gift for relatives and family from outside Batam.
Bingka Bakar has several flavors, namely chocolate, strawberry, pandan, sesame, and cheese. To get this cake, you can buy it at a typical Batam souvenir center or a shop that sells Bingka Bakar in several shopping centers in Batam.
Luti Gendang
One more typical Batam dish that should not be missed is Luti Gendang. This one is not a heavy meal but a snack. Luti Gendang is a cake that resembles a croquette. However, if the croquette contains ragout, the Luti Gendang is filled with fish cooked with certain spices. In other words, Luti Gendang is also known as fish-filled fried bread.
This food is very suitable as a snack for friends to drink coffee or tea. You can find this typical Batam cake easily at street vendors who usually sell it on the roadside. This cake is best eaten warm.
Batam Fish Soup
In Jakarta, it may be quite easy to find a restaurant or restaurant that sells the Batam Fish Soup menu. However, isn't it more delicious if we eat this Batam Fish Soup when we are at the place directly?
This typical Batam food is a mandatory menu that must be tasted when you are in Batam. This fish soup uses mackerel as the main ingredient. At first glance, the taste of this soup is a little similar to salt and sour, but still, this food tastes delicious. A bowl of warm Batam Fish Soup is best enjoyed with a plate of white rice.
Sago Noodles
If usually sago is used to make cakes, sago is used as the main ingredient for making noodles. In Batam, you can find a unique special food menu, namely Mi Sago. The size of the sago noodles is larger than the noodles in general. In addition, this noodle has a very strong sago aroma.
When you visit Batam and its surroundings, you can find the processed menu of this Sago Noodle very easily. Sago noodles are usually processed by fryings, such as kwetiau or fried noodles. If you're in Batam, there's nothing wrong with tasting this unique Sago Mie.
Slime Noodles
What are slime noodles? How does it look similar to Aceh's typical Mie Shake? Yes, this food menu may have a slightly similar appearance to Aceh's or Medan's typical Emie. However, the taste of Mie Lendir or Slime Noodles is certainly different from the two types of noodle dishes.
The gravy of Mie Lendir is made of peanuts and sweet potatoes. Mie Lendir is served with prawns, chicken, bean sprouts, chilies, and fried onions. When you eat Mie Lendir, you will feel the combination of spicy, sweet, and savory flavors that fit in your mouth.
This typical Batam dish is usually sold in street stalls. However, Mie Lendir can be found more easily in the Tanjung Pinang – Batam area. The price offered is also quite affordable, so it will not drain your wallet.
Tarempa Noodles
Besides Mie Slime, there is also Mie Tarempa which is a typical food of Batam. The type of noodles used to cook Tarempa Noodles is flat noodles, or flat noodles in a rather wide shape. Then, the noodles are cooked with almost the same ingredients and spices as making ordinary fried noodles.
However, what makes Mie Tarempa special is the topping. This typical Batam noodle is usually served with shredded tuna or other seafood in it so that it tastes even more delicious.
Villa Banana Cake
Besides Bingka Bakar, Kek Pisang Villa is also a typical Batam souvenir that tourists always demand. One thing is for sure, the main ingredient of this cake is bananas. Well, this banana cake has a different flavor variant.
In addition, you can also choose other toppings such as cheese, nuts, or chocolate to complete the delicacy of this dish. This cake shop that sells Kek Pisang Villa is widespread in Batam City. So, you don't have to worry about having trouble finding this typical Batam cake.
Selatpanjang Bean Noodles
This is a typical food from Riau, but this food is also widely sold in Batam. This Selat Panjang Peanut Noodle consists of noodles doused in a prawn-flavored peanut sauce. For some reason, the taste and appearance of this Peanut Noodle are slightly similar to Belitung's Mie.
Peanut noodles served with tofu, bean sprouts, and eggs. If you are a fan of spicy food, you can add sliced ​​​​cayenne pepper before eating this food to taste even more pungent on the tongue.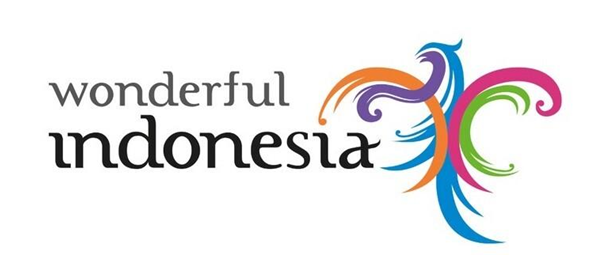 Those following lists are typical Batam foods that you can make as a culinary tourism destination while in the city. You can also bring some of the typical Batam culinary delights above for souvenirs. Ready to start your getaway to Batam? Visit Wonderful Indonesia, and don't miss out on the magic!