Balinese culinary tourism is often one of the reasons why many tourists visit the island. In addition to seeing the famous tourist attractions there, local tourists, regional tourists, and foreign tourists flock to Bali to enjoy the culinary there. The variety of food and distinctive taste is certainly very delicious.
Here we summarize 9 Balinese culinary foods that you can try!
Balinese Mixed Rice ( Nasi Campur)
Talking about Balinese food, of course, you have to mention Nasi Campur Bali in the first place. As the name implies, Nasi Campur (or commonly known as Nasi Rames) is rice with various side dishes and vegetables. For Nasi Campur Bali, usually, riceand shredded meat, lawar or urap, and satay wrap are usually served.
Not infrequently also equipped with pieces of boiled eggs and fried peanuts. Don't forget the sambal matah too!
When on vacation to Bali, you can find nasi campur in "three names": nasi campur babi, which means served with grilled pork; chicken mixed rice or chicken rice served with shredded chicken; or spicy rice, which is a mixed rice stall that serves spicy chili sauce as its main selling point.
Pork Roll (Babi Guling)
This Balinese food is very popular even among international tourists! Understandably, Babi Guling is indeed one of the mainstays of Balinese cuisine; for those who can consume it—enjoying babi guling while on vacation to Bali is a must.
As the name implies, babi guling is a pork dish cooked by grilling it whole with various spices, then rotating it (rolled) to cook evenly. Then the meat is served with mixed rice, with a soft meat texture and rich flavor from spices.
Chicken Betutu
Ayam Betutu is a typical culinary from Gilimanuk, in the form of chicken cooked with spicy spices for a long time, resulting in a soft and spicy chicken dish. This particular food is one of the most not to be missed while on vacation to Bali, especially for those who like spicy food.
Although originally from Gilimanuk, you can find betutu chicken in many places on the island of Bali, especially in tourist areas like South Bali!
Lawar
Lawar is a typical Balinese food in the form of a side dish of mixed vegetables and meat cooked with special spices. Although originally made with pork, many of the lawar is made with chicken or duck meat to be safely consumed for Muslims.
Lawar is easy to find in many places because it is usually served with Balinese Mixed Rice.
Sambal Matah
Well, for this one food it is also usually served with mixed rice. Even so popular, now it is also served with a variety of other foods, including Salted Egg Rice which has been very popular in recent years.
Yup, Sambal Matah is more than just a typical Balinese chili, but it is one of Indonesia's most popular chili sauces! You can easily find it in Bali, especially when you enjoy Balinese Nasi Campur.
Sate Lilit
Sate Lilit is another unique Balinese food because the meat will be chopped first, then wrapped around a stick from a bamboo stick or even on a lemongrass stalk! It tastes amazingly delicious and is one of the other Balinese culinary delights that you really must enjoy while on vacation to Bali.
Like lawar and sambal matah, Sate Lilit is also very easy to find, especially at mixed rice stalls. You can even enjoy it at restaurants like Bebek Tepi Sawah or Bebek Bengil in Ubud.
Fried Duck
Fried duck isn't Balinese food, but the popularity of two duck restaurants, Bebek Tepi Sawah and Bebek Bengil in Ubud, also makes this dishworthy of inclusion on this list!
If you visit Ubud during your next vacation to Bali, make sure you also try the fried duck dish at one of the restaurants. Also get a 30% discount on Crispy Duck Tepi Sawah or Bebek Bakar Tepi Sawah by purchasing the Bebek Tepi Sawah dining voucher on Klook.
Pork Satay
As the name implies, Sate Babi is a satay that uses pork. Well, the way of making it is also similar to making chicken satay or goat satay (not like sate lilit uses ground beef), but it's not served with peanut sauce or soy sauce, right.
Rujak Pindang
Rujak is not a typical Balinese food, but rujak with pindang sauce? Well, that's just typical! This Rujak Kuah Pindang is unique because it is not served with the usual rujak seasoning but with a spicy tuna fish sauce. The filling is like regular rujak, like sliced ​​young mango or other fruit.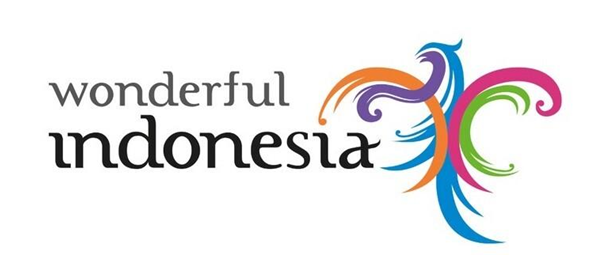 Dare to try this unique Balinese foods? Before you plan a trip to Bali, be sure to read more about Bali and Indonesia by visiting Wonderful Indonesia.